The Winnipeg Jets are in a good position and are about to be in an even better one as some of their many injured players are set to return.
Jets Complete Western Canadian Sweep
Despite having seven players out, the Jets have won three straight games and sit second in the Central Division with a 24-13-1 record.
Related: 3 Keys to Jets Success in January
Most recently, they defeated the Calgary Flames 3-2 in a tight-checking contest to open 2023 with a win. Prior, they triumphed 2-1 over the Edmonton Oilers at Rogers Place on New Year's Eve and topped the Vancouver Canucks 4-2 two days before that at Canada Life Centre.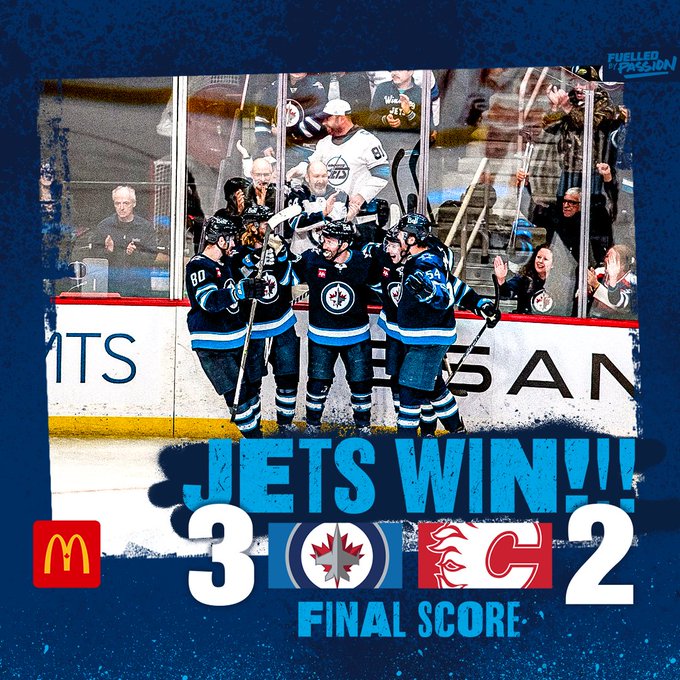 Prior to the three-game winning streak, they'd lost three straight for the first time all season, falling to the Boston Bruins, Washington Capitals, and Minnesota Wild and being outscored a combined 11-4 in those contests. It seemed a lack of offensive firepower and a terrible December schedule had finally caught up to them; an extended slump looked likely.
"No-Excuses" Mentality Helped Jets Survived
But what a difference a week can make, and what a difference Rick Bowness' coaching has made. The bench boss has ensured the team stays afloat and that they battle no matter who is in the lineup, even when that lineup is full of Manitoba Moose call-ups and waiver-wire pickups playing in outsized roles. He stresses a "no excuses, just solutions" mentality — something former head coach Paul Maurice never did — and the team has embraced it.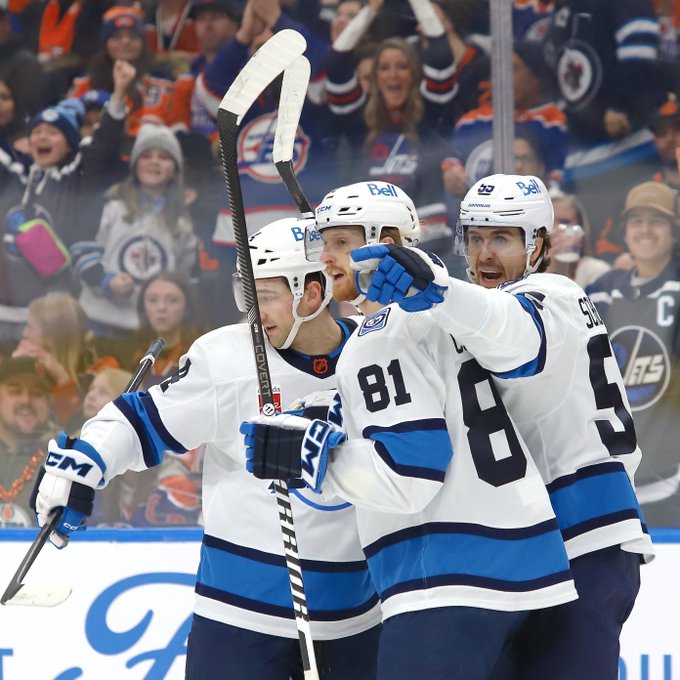 None of the three wins were dominant — all were grinds from start to finish — but, as Bowness said when entering the dressing room after the win against the Flames, "good teams find a way to win."
"The guys who have stepped in, you gotta give them a whole lot of credit," Bowness said Tuesday prior to the game. "They've been asked to play roles they normally wouldn't play, they're asked to play minutes they normally wouldn't play, they're asked to play against certain played they normally wouldn't have to play. They've all done as good as job as they possibly could so we're very, very happy with that.
Rick Bowness
A combination of depth players chipping in and clutch performances from their few healthy stars has helped the Jets survive having $25 million worth of players on the IR in December and a schedule that included 16 games and three back-to-backs. A 9-7-0 record in that stretch may not look like much but is pretty impressive, all things considered.
Related: 3 Jets Who Excelled in December
Latest News & Highlights
In the early days of 2023, the Jets have the second-most wins and third-most points in the entire Western Conference. They also have reinforcements arriving soon.
Jets' Depth About to Be Bolstered
Nikolaj Ehlers, Cole Perfetti, and Nate Schmidt could all suit up as early as Friday against the Tampa Bay Lightning as the three-game homestand continues.
Nikolaj Ehlers is one of three Jets who could return on Friday. (Photo by David Kirouac/Icon Sportswire via Getty Images)
Ehlers has played just two games all season and had surgery to repair a sports hernia in mid-November. The Jets have gotten used to life without him, but he's a dynamic game-breaker who makes them many degrees more dangerous.
Perfetti hasn't been out as long — he has missed five games since being injured against the Boston Bruins Dec. 22 — but will also provide a nice boost to a top six that currently has players on it who don't have the skill to be there. Perfetti was right at home as second-line right-winger and had six goals and 14 assists in 33 games prior to hitting the shelf.
Schmidt is a top-four defenseman who eats big minutes and also keeps the team loose with his cheerful disposition. He has three goals and three assists in 29 games and logs time on the power play when in the lineup.
"It's fun to be back out and just yukking it up with the fellas, not just going out for the red dragon skate," Schmidt said Monday, referring to the red non-contact practice jersey. "It's nice to have the guys back together." (From 'Ehlers on verge of return,' Winnipeg Free Press, Jan. 2, 2023.)
Nate Schmidt has missed the past nine games. (Jess Starr/The Hockey Writers)
The team-first attitude has been one of many big differences this season, Ehlers said Monday.
"You felt this from day one," the former first-rounder said. "There was just a different vibe and when you got out on the ice, it was different. Everything was just different. And you were hoping it was going to lead to something like this where you got a team that gels so well together, that plays for each other, and we're doing that right now. So looking from the outside, that's exciting. With the injured guys getting back, that's even more exciting. Hats off to all these guys that have come in and stepped up with all the injured guys being out. That just goes to show we're a different team, we have a different mentality this year and it's exciting."
Bowness Can Afford to Be Cautious
Thanks to the point cushion and better team culture, Bowness doesn't have to rush his players back into the lineup or throw them in the deep end.
He's taking a cautious tack, saying that Ehlers and Schmidt would have played against the Flames if it was a playoff game but since the stakes were considerably lower than that, he wanted to give them a second full practice and a few more days to shake off the rust. He promised returnees wouldn't just "step in and pick up where they left off."
"The guys that are coming back, some of them have missed a significant amount of time," Bowness said. "To sit here and think they're going to step right in and be at game speed, that's not going to happen. It's not. They're going to need some time… we're going to have to be patient with them and monitor their ice time and everything else."
Rick Bowness, Winnipeg Jets Head Coach (Photo by Dave Sandford/NHLI via Getty Images)
Monitoring returnees closely is an added task for a coach, but a good one to have. Ehlers, Perfetti, and Schmidt aren't the only ones who have to be integrated back into the lineup soon — Blake Wheeler (out since Dec. 15) and Saku Maenalanen (out since Dec. 8) could also return by mid-month. Both are practicing in non-contact jerseys but could shed them soon.
Once the team is comparatively healthy, it'll be interesting to see how the lines evolve and how much more trouble they'll give opponents than they already have as the back half of the season approaches.
Declan Schroeder is a 27-year-old communications specialist and freelance journalist in Winnipeg, Manitoba. He holds a diploma in Creative Communications with a major in journalism from Red River College and a bachelors in Rhetoric and Communications from the University of Winnipeg.
Deeply rooted in the city's hockey culture, the original Jets skipped town when he was two and the 2.0 version came onto the scene when he was 17.