Bailey Nurseries
New for 2022, Purpleleaf Bailey Select Hazelnut is an ideal choice for a hedge. Edible nuts and fall colour, too.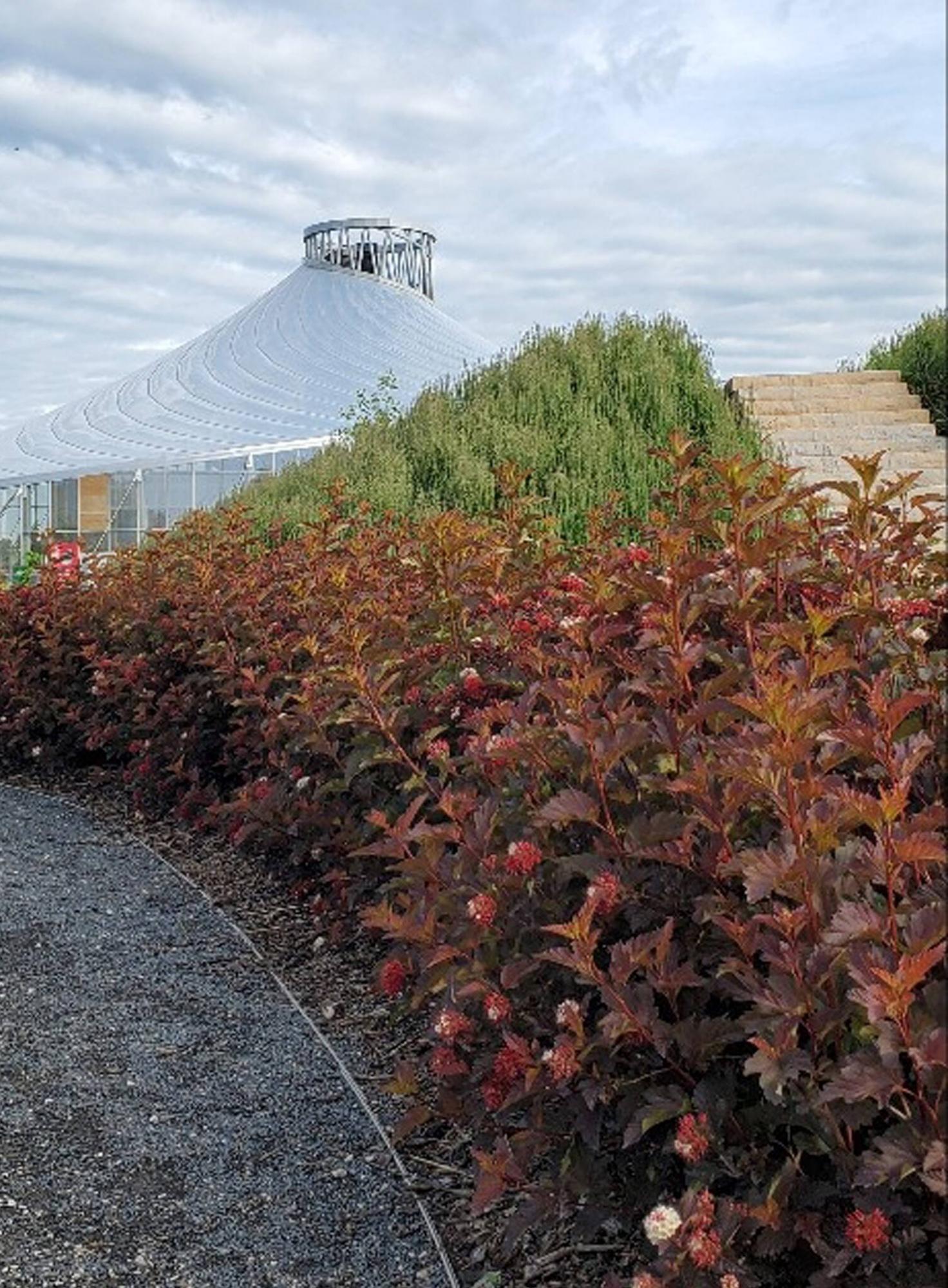 Beverly Coutts
Thirty-two Center Glow ninebark shrubs make up this beautiful hedge at the outdoor gardens at The Leaf in Assiniboine Park.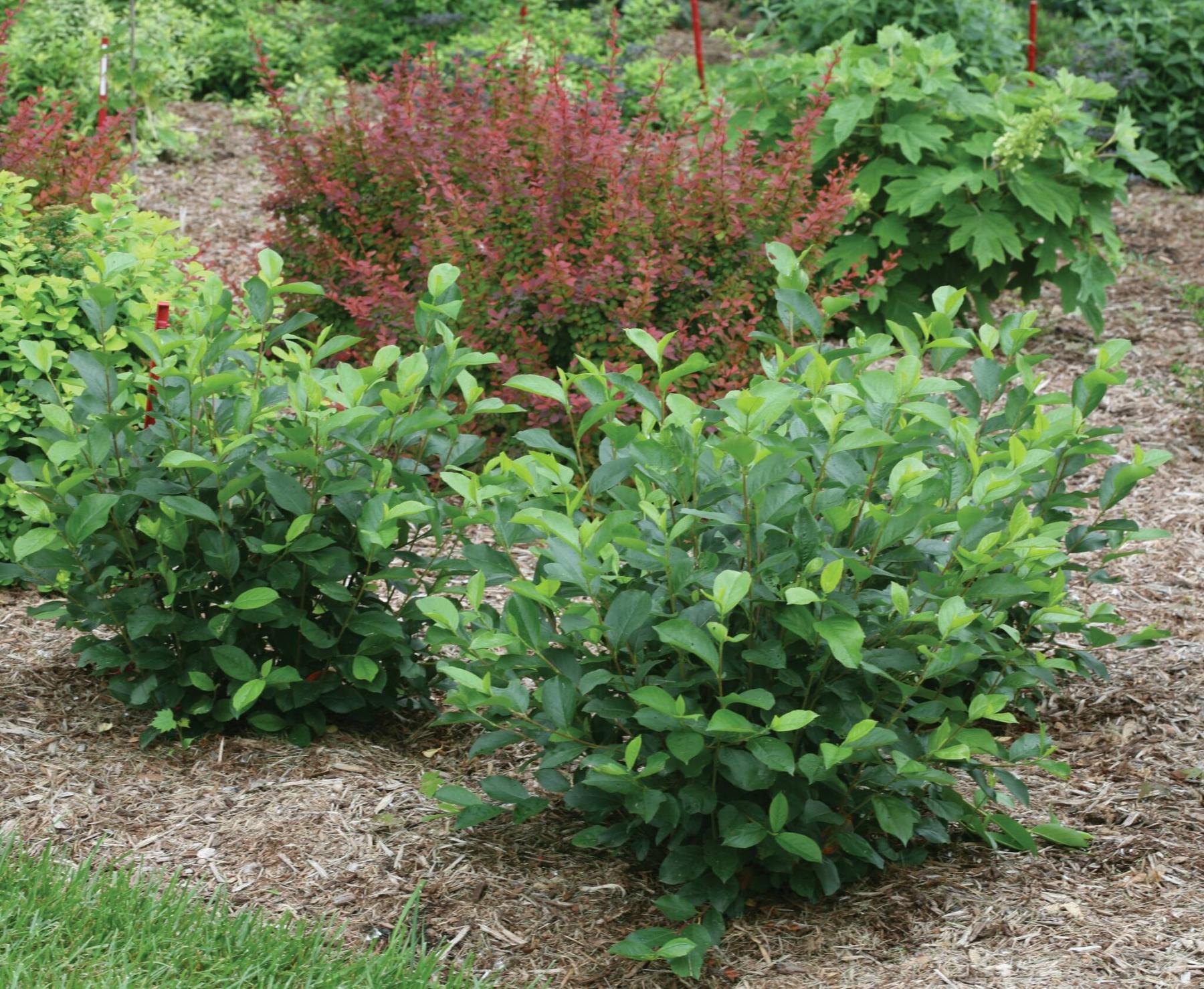 Proven Winners
Low Scape Hedger Chokeberry is a medium-height shrub with three season interest.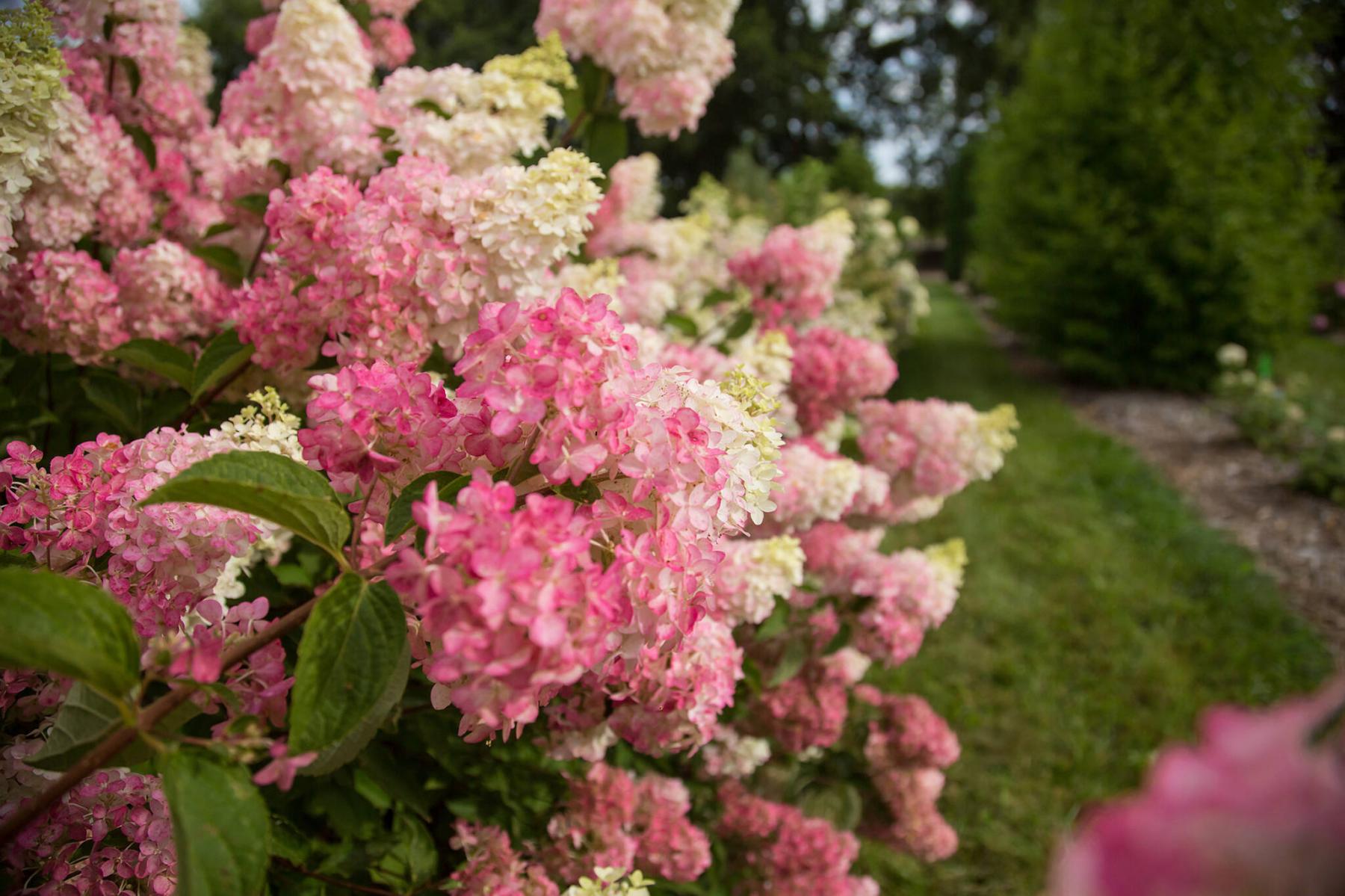 Bailey Nurseries
Berry White panicle hydrangea is a great choice for a showstopping flowering hedge.
Would you consider planting a hedge as an alternative to building a wooden fence?
A funny thing happened when dwarf Thuja cedars I planted more than 15 years ago as a low hedge in a bed beneath my kitchen window began to grow tall enough that their emerald green sprays of foliage reached the height of my windowsill. The bird activity within the branches of the arborvitae is quite extraordinary and I enjoy observing the various bird species from up close.
As the evergreen hedge grows ever taller, I've become hooked on birdwatching but also more keenly aware of the vital habitat that hedges provide for birds and other wildlife. Fortunately, Thuja arborvitae will tolerate some pruning. I won't have to sacrifice the mostly unobstructed view from my window nor the hedge which has grown to become essential habitat for many different species of wildlife including bees and butterflies.
In the U.K., hedges and hedgerows are iconic elements of the suburban and rural landscape. It is estimated that there are 500,000 km of hedgerows in the UK compared with 400,000 km of roads. A 2018 study by the European Commission's Joint Research Centre highlighted the important role of hedges as ecosystem corridors. In its 2019 report, the U.K.'s Committee on Climate Change recommended an increase of 40 per cent in the current network of U.K. hedgerows. Hedgerows provide many environmental benefits such as carbon storage, erosion control and management of stormwater runoff. It is an interesting fact, too, that in Northern Ireland, for example, hedge trimming during the bird nesting season between March 1 and August 31 can be considered a criminal offence under a wildlife order that has existed since 1985.
But back to my initial question. Indeed, planting a hedge is a viable alternative to the expense of erecting a wooden fence. Austin Woods is a young, independent contractor who builds decks and fences for his many clients. Since the start of the pandemic, demand has soared, he says. The prices of lumber soared as well in the past two years, says Woods, but have dropped since spring. Still, building a wooden fence today costs much more than it did in 2019.
"In 2019, pressure treated lumber for a standard six-foot wooden fence was $18 a linear foot for materials," says Woods. "During the peak of COVID, the price rose to between $42 and $45 per linear foot and right now it is down to about $32 a linear foot."
In addition to the base cost per linear foot for materials, Woods charges on average an additional $30 per linear foot to install a new fence. Woods is fully booked for 2022.
Shrubs vary in price depending on the type of shrub and size of container. An extensive privacy hedge, for example, would be a fraction of the cost of building a wooden fence even if you hired someone to dig the planting holes. Factors to consider if you are planting a hedge include the style of hedge you are looking for, the growth rate of the type of plant you select, mature height, maintenance requirements, light requirements, and proper spacing.
Take into consideration a plant's mature width and divide by two to calculate the amount of distance required from a fence or property line and in between plantings. At a minimum it is recommended to place shrubs at least 12 inches to 24 inches (30 cm to 60 cm) apart measuring from the centre of the plant.
Here are five notable shrubs that would be ideal for creating a beautiful hedge.
The outdoor gardens at The Leaf in Assiniboine Park feature a mass planting of Center Glow ninebark shrubs (32 in all). Center Glow ninebark has a mature height and spread of 5 to 6 ft (1.75 metres). The foliage emerges golden then develops to a rich burgundy-red. The effect when the leaves are backlit from the sun is stunning. Centre Glow flowers in spring with creamy-white blossoms. Beverly Coutts, lead horticulturist, says that the mass planting has been very successful.
Purpleleaf Bailey Select Hazelnut (Corylus americana) is an exciting new shrub introduction for 2022. Native to North America, Purpleleaf Bailey Select Hazelnut is a rounded, multi-stemmed deciduous shrub that produces edible nuts in clusters of two to four. The nuts are tasty to wildlife but if you harvest them first, try roasting them at a low temperature in the oven for about six minutes and enjoy their nutty flavour. Hardy to zone 3, Purpleleaf Bailey Select Hazelnut grows to a height and width of 5 to 6 ft (1.75 metres) and is suitable for a full sun to part sun location. The pest-free, dark purple summer foliage develops a gorgeous burgundy fall colour.
Fragrant lilacs are a classic choice for creating a hedge. Choose from tall specimens for a privacy hedge to miniature varieties for a low-growing hedge. The lilac hedge in Pat Watts Stevens garden in St. James lines two sides of her backyard and consists of two varieties – blue flowering Wedgewood Blue (Syringa vulgaris) and pink flowering Maiden's Blush (Syringa x hyacinthiflora). It's a dynamite combination. Stevens prunes them to a height of about six feet.
"They are always full of birds," says Stevens. "This year I even had a hummingbird moth go from flower to flower."
An ideal shrub for a medium size hedge is Low Scape Hedger (Aronia melanocarpa), not to be confused with Low Scape Mound. The latter is quite petite (12 to 24 inches tall or 0.6 meters) and would serve as an attractive, low hedge, but Low Scape Hedger is a new introduction which has a compact, narrow shape. It grows 3 to 5 feet tall (1.2 m) and has a 3-foot spread (0.9 m). Its ornamental value in the landscape is considerable from a profusion of white flowers in spring and glossy green foliage in summer to dark purple fruit and brilliant red fall foliage. But more than that, Low Scape Hedger is native to North America and adaptable to wet or dry soils, sun and part shade, as well as being drought tolerant and salt tolerant.
Years ago, on a visit to Niagara Falls, I saw a long hedge planted exclusively with hydrangeas and would love to emulate it. I would likely choose Berry White panicle hydrangea, a sun-loving variety (6 feet/1.8 m) with strongly upright stems and upright flowers that start out white and progress to dark pink.
One of the downsides to planting a hedge is the length of time it takes for the plants to mature and fill in gaps. A wooden fence provides instant privacy as well as a safe and secure area for children and pets. What if an area of your hedgerow requires renovation because one or some of the individual shrubs are underperforming or succumb to disease? If necessary, dig up the failed shrub and replace with a new one. Wooden fences don't last forever, either.
Colleen Zacharias is writing a monthly newsletter for the Free Press that is loaded with advice, ideas and tips to keep your outdoor and indoor plants growing. Sign up to have Winnipeg Gardener delivered conveniently to your own inbox at wfp.to/wpggardener
Back to News Home