Brent Olynyk
Members of Prairie Naturals Gardening Group dug in this summer to create a terrific demonstration garden in West St. Paul.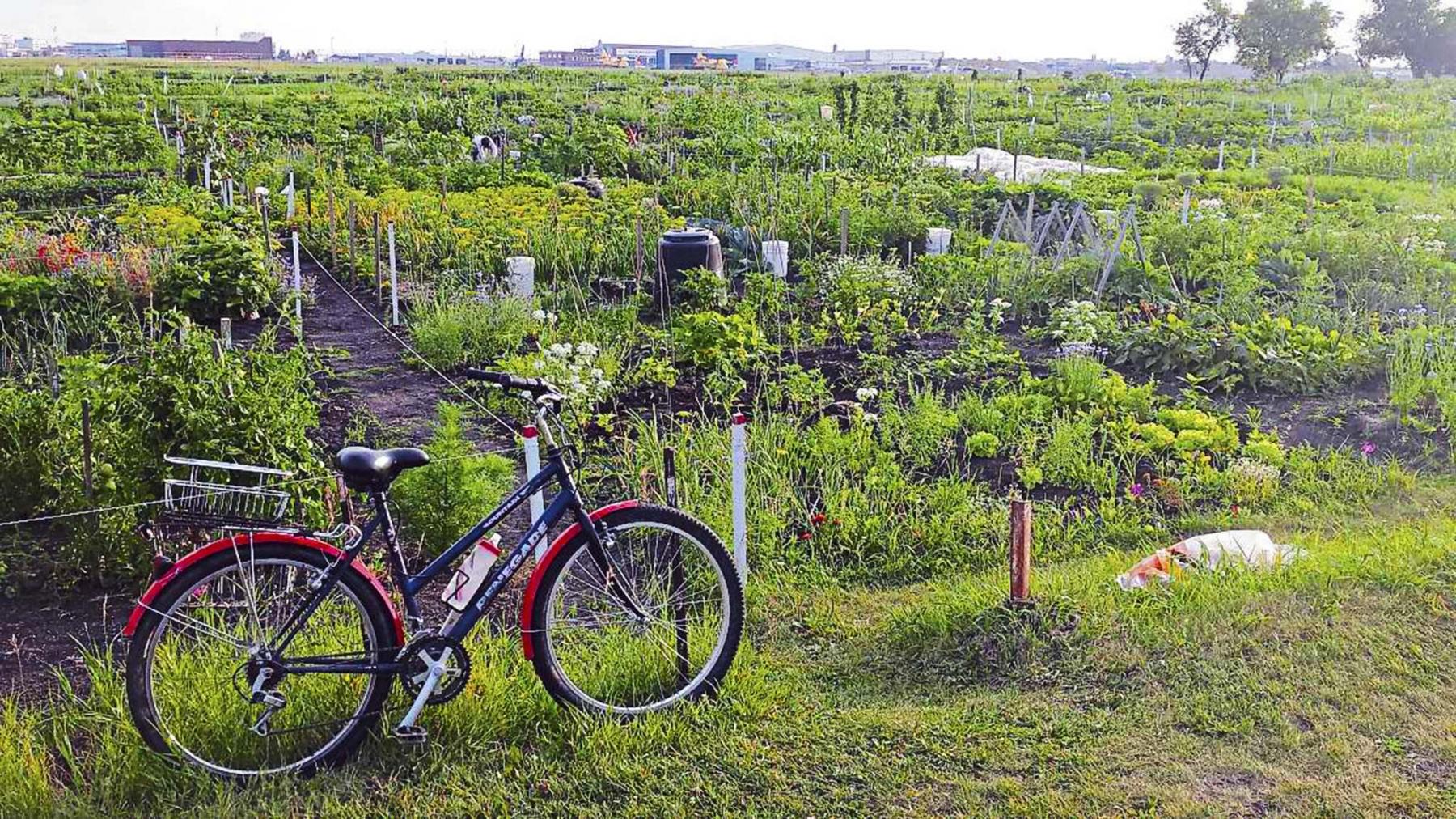 St. James Hort Society
St. James Hort Society's community garden plots have been in existence since 1938.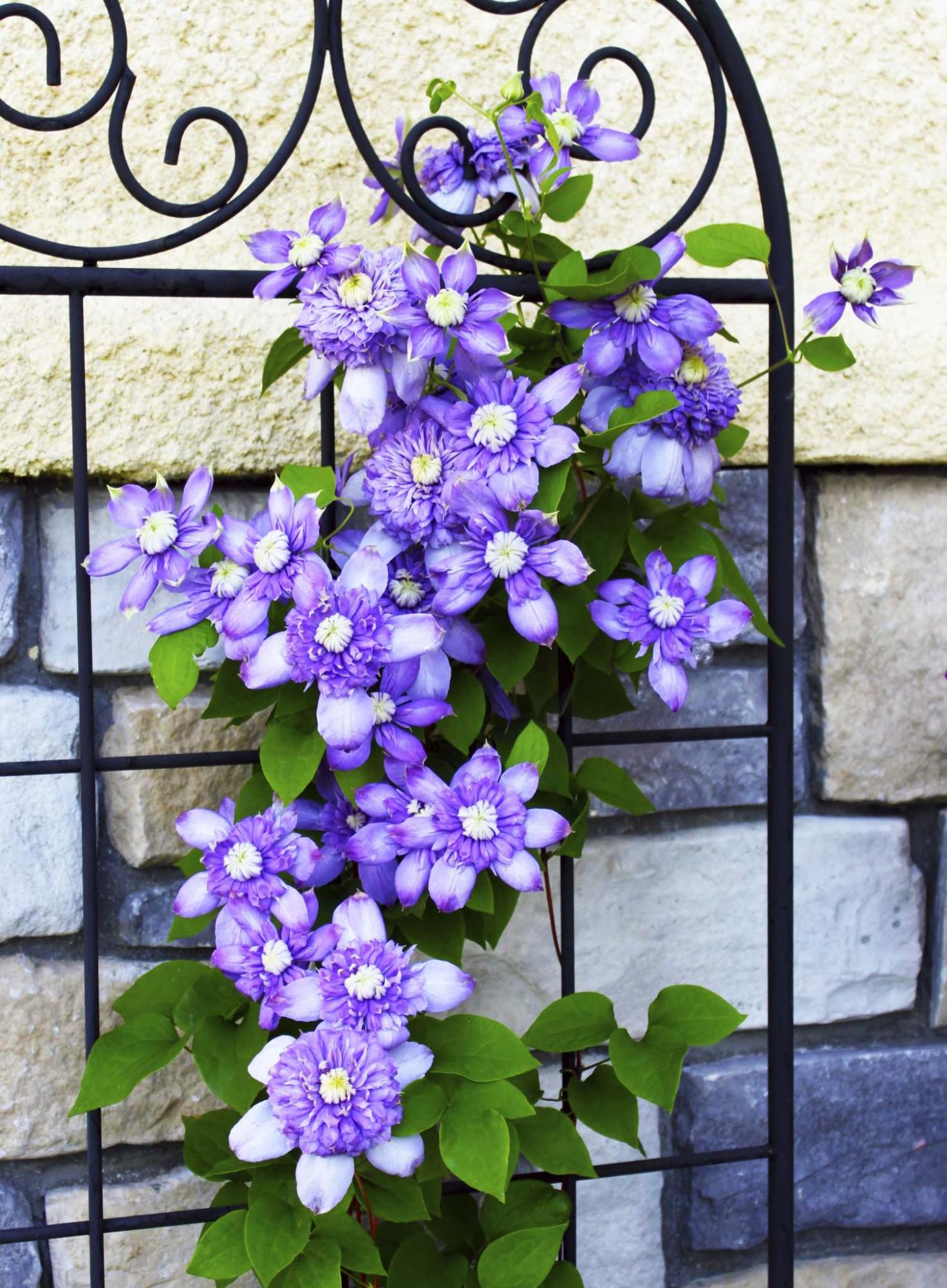 Judy Olmstead
First prize in the 2020 MHA photo competition went to Judy Olmstead, Westman Gardeners. Pictured here is Clematis Blue Light.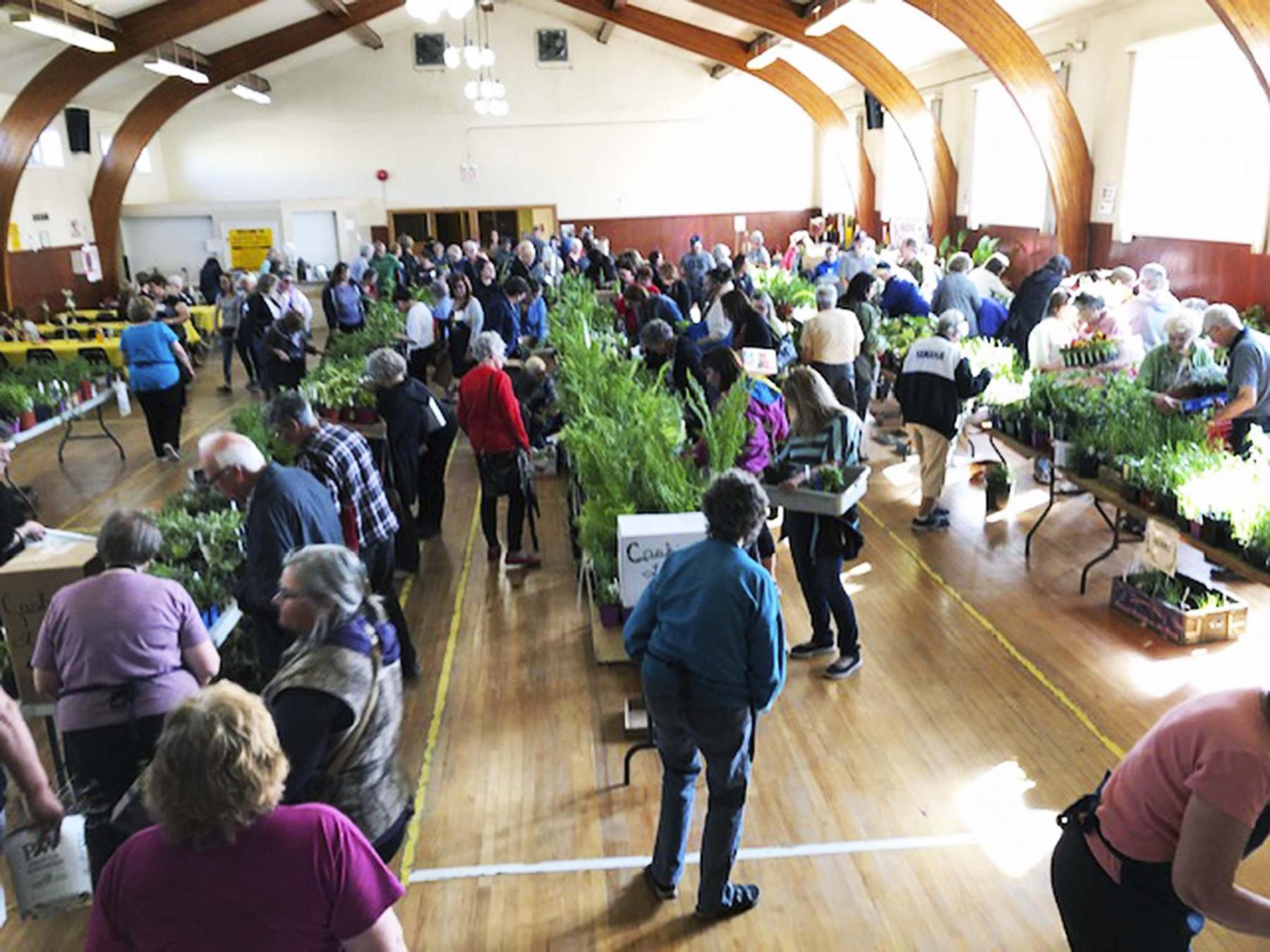 Janice Croswell
Those were the days: Plant shoppers flocked to Selkirk District Hort Society's plant sale in 2019.
At the start of this year, Prairie Naturals Gardening Group (PNGG) held a meeting at the Bronx Park Community Centre on Henderson Highway. The temperature outside was a bitterly cold -29 C. It crossed my mind at the time that my car might not start after. The frosty weather, though, was no deterrent to attendance. Inside, there was standing room only as PNGG members and non-members packed in to hear a presentation on garden and landscape planning.
It was Jan. 16 and at that heady, maskless, pre-pandemic time, garden clubs and their loyal memberships all across Manitoba could see only a clear path ahead to a calendar of speaker presentations, flower shows, community gardening projects, plant sales, plant swaps, fairs, and garden tours.
How have Manitoba's garden clubs led their memberships through the coronavirus crisis? Literally and figuratively, from the youngest groups to the oldest garden clubs and horticultural societies, members have sharpened their garden spades, continued to get their hands dirty and doubled-down their efforts to forge ahead with their projects and initiatives that are vital to so many communities.
Hugh Skinner, president of the Manitoba Horticultural Association, says many garden clubs and hort societies are honing their digital skills and making virtual meetings and programming work. While the virtual reality necessitated by COVID won't be a permanent replacement for the person-to-person socializing and camaraderie long synonymous with garden club membership, the digital transition has a silver lining.
Michele Taylor launched the Prairie Naturals Gardening Group in October 2019. "It has been a great first year in spite of the challenges of COVID," she says. "Our webinars have ranged from a cosy 20 to over 40 people," says Taylor, "and provided a way for attendance from urban and rural areas of Manitoba and from as far away as Alberta and eastern Ontario." PNGG has 62 members ranging in age from 20-something to 80-plus. This summer PNGG members came together to start a native plants demonstration garden in West St. Paul.
The St. James Horticultural Society was organized in November 1914 at the start of the First World War. Sandra Venton who is a director as well as the program chair for St. James Hort says the need for Victory Gardens was recognized early on. By 1938, the St. James municipal council allowed the society the use of a tract of land divided into parcels of nine by 18 metres for annual competition by members.
"This tract has been under cultivation right up to the present time and has since expanded to four-and-a-half acres," says Venton.
The garden plots did very well this year. "We always have a full slate of people and there is always a waiting list," says Venton. St. James Hort has another feather in its cap: it offers popular monthly floral design demonstrations. Venton says she doesn't have a crystal ball and cannot say what the future holds but the emphasis for now is to keep members informed as much as possible through the Society's website and social media.
The Charleswood Garden Club (CGC) was founded in 1910 and has close to 100 members. Visitors are welcome to attend meetings for free but if you purchase a membership for $10, says Sophia Munro, president, you will also receive a complimentary plant when you attend the annual spring plant auction. A wildly successful fundraiser held each May featuring hundreds of plants sourced from members' gardens, this year's plant auction saw a modified version, says Munro. Plant shoppers indicated their plant wishes online and picked up the plants at a designated parking lot. The event also offered a drive-through membership purchase. Plans are well underway for the 2021 event.
CGC also operates garden rental plots for its members. Demand for space was steadily increasing even before COVID, says Munro, and there is a waiting list. This year CGC offered a demonstration at the site of the garden plots on how to grow garlic. "We had to run three sessions due to popularity (and 10-person restrictions) and everyone said it was so good to connect in person again," says Munro. More outdoor workshops are planned for next year and Munro is experimenting with creating how-to videos.
Selkirk & District Horticultural Society (SDHS) and Steinbach & Area Garden Club (SAGC) also have thriving memberships of about 100. Both recently conducted surveys of their memberships to assist in planning their way forward. Virtual programming is welcomed but it's not the highest priority — what members really want is for things to return to normal.
In 2019 SDHS hosted the largest plant sale in its 25-year history. Each year, all of the plants for sale are donated by members and the event attracts hundreds of visitors. Leila Wegert, past president, says that SDHS hopes to resume its plant sale in 2021, organize outdoor workshops, and build on its efforts to provide environmental education in local schools.
Annette Schewe, co-chair for Steinbach & Area Garden Club, says this past summer close to 50 per cent of SAGC's members volunteered at the gardens at Mennonite Heritage Village the club maintains on a yearly basis. Schewe says there are ways for garden clubs and members to stick together separately. "Mentorship is critical in making the connection between experienced members and new gardeners." This summer, Schewe and another member, Rachel Boisvert, grew produce for the Accueil Kateri Centre and provided a garden plot, seeds, plants and advice to new gardener Annie Fillion who subsequently mentored her little sister, Elise. SAGC is starting its own YouTube channel and will air a virtual garden tour in December for the public to view.
Judy Olmstead, president of Westman Gardeners in Brandon, discovered a distinct advantage to being one of the smallest garden clubs in Manitoba with just 30 members. Typically, attendance consists of a small number of members so even with restrictions on the size of gatherings, it's been possible to hold meetings and events such as their annual spring plant sale and fall plant swap. Members participated in tours to a flower farm, orchard and food forest and maintained their volunteer activities in the gardens at Daly House Museum in Brandon.
Recently Olmstead won first prize in the 2020 MHA photo competition for her image of Clematis Blue Light, a variety she grows in her garden. Not familiar with this variety? The chance to discover new and unusual plant varieties is just one more reason why people join garden clubs and flock to plant sales.
Gardens Manitoba made the decision to automatically renew all active memberships free of charge until May 2021. Mick Manfield, executive director, believes there are great possibilities for garden clubs to use technology as well as mentorship to make gardening more available to more people. "My hope is that Manitoba's gardening clubs will weather this storm and come back even stronger," says Manfield.
Where can you find a listing of garden clubs and hort societies in Manitoba as well as upcoming events? Visit the websites for The Manitoba Horticultural Association (mbhorticulture.ca) and the Manitoba Master Gardener Association (mgmanitoba.com).
Back to News Home