Proven Winners
A versatile go-to plant, Kodiak Orange Diervilla thrives in moist or dry soil.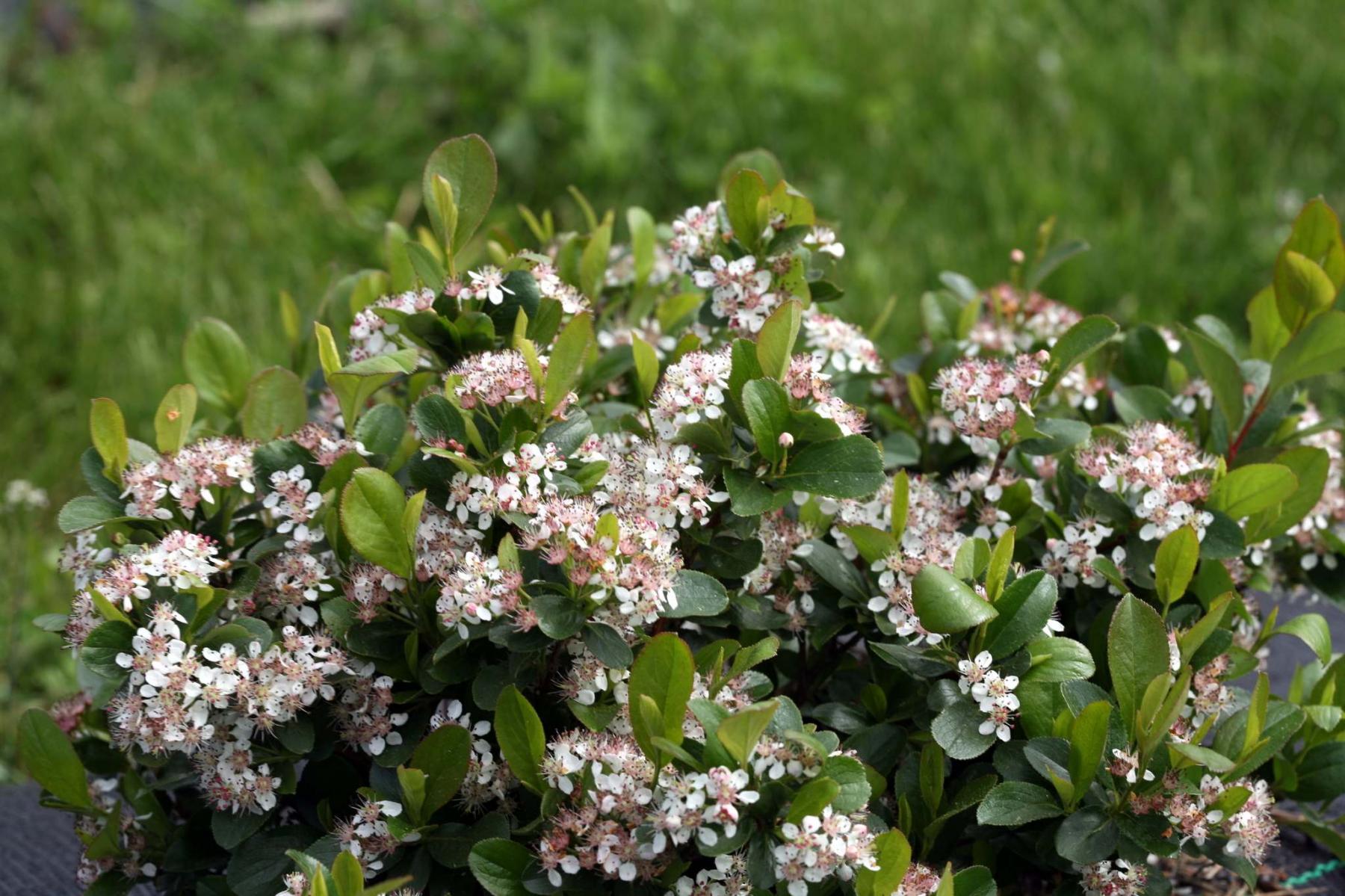 Proven Winners
Aronia Low Scape Mound checks all the boxes: drought and heat tolerant and salt tolerant, too.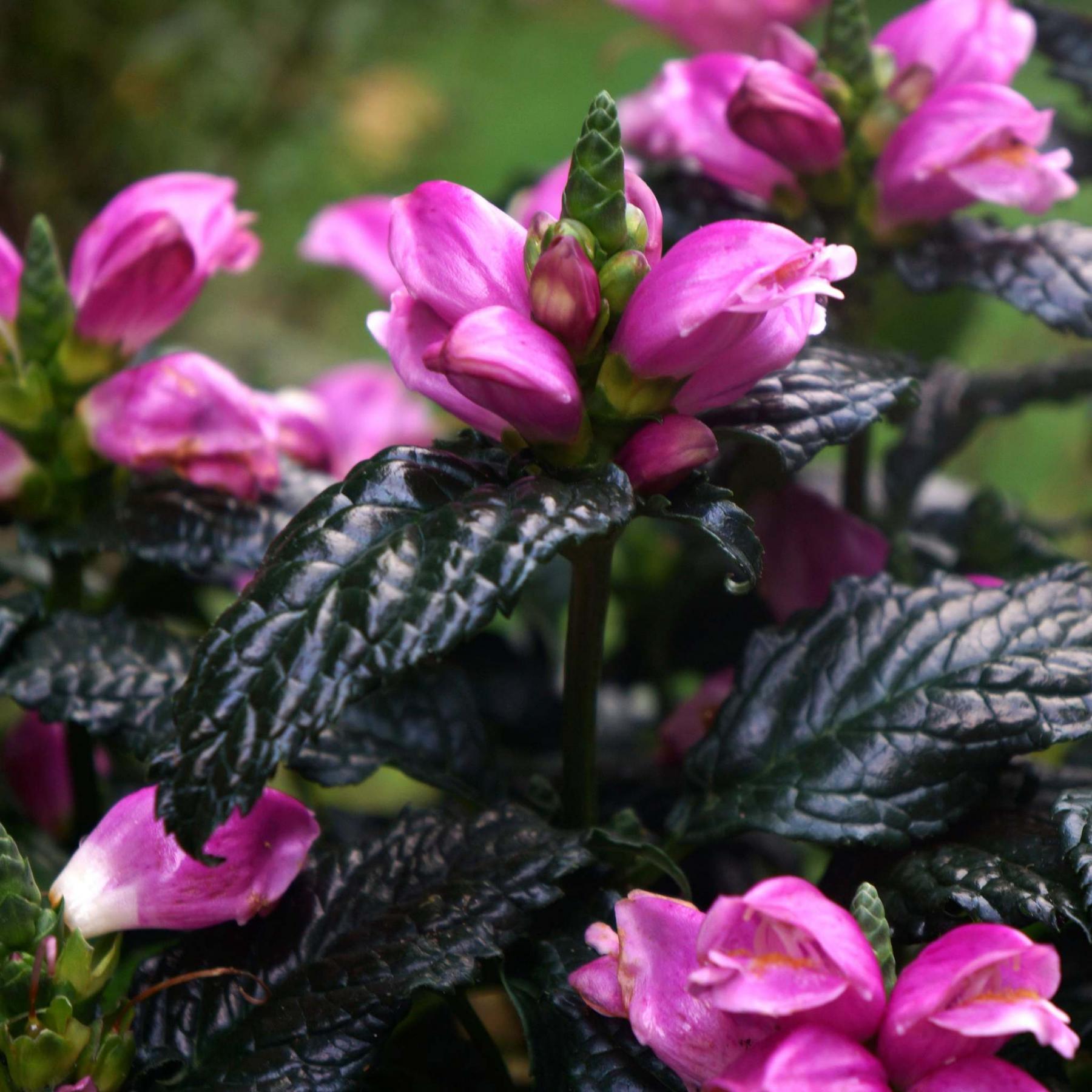 Concept Plants
Tiny Tortuga Turtlehead blooms in late summer when most other perennials have finished flowering.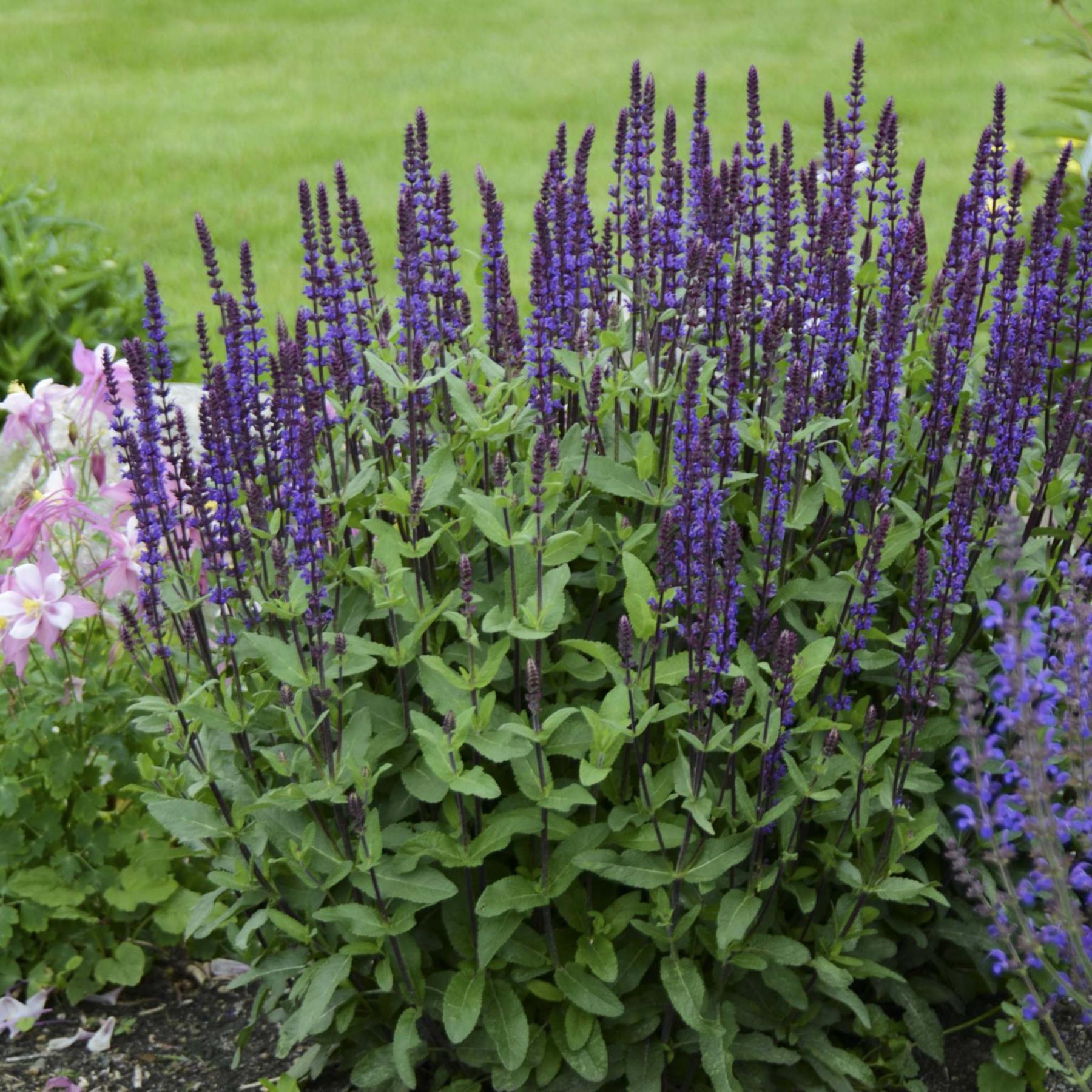 Walters Gardens Inc.
Salvia Caradonna blooms non-stop and is great for attracting bees.
Resilient plants are strong, robust performers that stand up well to a wide range of soil and climate conditions, including hot, humid weather. Versatile plants that do double duty in the garden are multi-tasking plants that attract bees and butterflies or help to deter pests, produce edible fruits or flowers, can be used in cut flower arrangements, or create four-season interest in the landscape. As shipments of perennials and shrubs arrive weekly at local garden centres this summer, keep your eyes peeled for plant varieties that are adaptable to many different functions. Here are some suggestions for perennials and shrubs that multitask.
Aralia cordata Sun King (aka Golden Japanese Spikenard) is a super versatile perennial. Sun King brightens up shady areas with beautiful golden foliage but will perform well in full sun, too. Wonderfully low-maintenance, Sun King looks lush and beautiful from spring to fall. At maturity, its height and width is just under one metre. It is an especially useful plant for filling out empty spaces in a front border or when you want to incorporate a bright pop of colour to contrast with plants that have dark green or purple foliage.
Sun King's leafy, shrub-like form is also effective when planted in front of tall flowering plants that tend to lose their lower leaves or develop unsightly lower leaves (delphinium, for example). Sun King grows best in soil that is relatively moist and well drained. It has tremendous pest and disease resistance.
Catmint is an aromatic perennial herb that requires full sun and well-drained soil but apart from that stipulation, there are few plants that are easier to grow. Rabbits and deer leave catmint (Nepeta) alone, but the long blooming purple spikes of flowers are a magnet for bees. Catmint has excellent vigor and hardiness as well as pest and disease resistance and is also an ideal perennial for hot, dry sites. Its soaring popularity has resulted in countless varieties to choose from in a range of sizes. Most varieties bloom from early June to frost.
One of the most challenging areas in the landscape is one that receives shade for part of the day as well as several hours of full, hot sun. Tiny Tortuga turtlehead is an exceptional, compact perennial (30 to 40 cm) that adapts well to full sun or partial shade. But more than that, Tiny Tortuga can be grown in average or moist or wet soil. Deer and rabbit resistant, it is rarely bothered by pests or disease. By the third year, a single plant forms an upright, bushy mound making Tiny Tortuga an ideal plant for creating a low, herbaceous hedge in front of taller plants.
Tiny Tortuga has dark, green foliage with great texture. Best of all, large bright pink hooded flowers bloom in late summer until frost. I grow Tiny Tortuga as a low hedge in a u-shaped garden bed that receives full afternoon shade in one half and full sun in another half during the hottest part of the day. The bed is planted with a variety of plants that have different light requirements. A border of Tiny Tortuga provides unity.
Amy Cleland is the outdoor nursery manager at Shelmerdine Garden Centre in Headingley. Cleland says that drought and heat tolerance are two of the top criteria that plant shoppers consider when selecting landscape plants. Other criteria at the top of plant lists include deer resistance, flowering, compact size, and good fall colour.
Aronia melanocarpa Low Scape Mound checks all the boxes, says Cleland. An ultra-compact shrub (30 to 60 cm tall) with a tight, mounded habit, Low Scape Mound is drought and heat tolerant as well as salt tolerant so would make a good choice for a border planting along a driveway or a challenging area such as a planting bed with proximity to a roadway. Low Scape Mound has multi-season interest beginning in spring when it produces masses of small white flowers. The oval-shaped foliage stays glossy green all summer long. In fall, the leaves turn brilliant red. The edible dark purple fruit has an astringent taste but sweetens after freezing. Otherwise, the berries are persistent, and birds will enjoy them during the winter. Low Scape Mound can be planted in a sunny or part shade location and is adaptable to wet or dry soil.
Diervilla Kodiak Orange is another versatile go-to plant. Native to North America, Kodiak Orange is compact (one metre tall and wide at maturity), thrives in sun or shade, moist or dry soil, and is drought resistant as well as not typically bothered by deer. Pollinator-friendly, Kodiak Orange produces small yellow tubular flowers all summer long that are attractive to bees and hummingbirds. The best bloom performance is in a sunnier situation. Cleland says there has been strong demand this year for Kodiak Orange which has been named 2021 Landscape Shrub of the Year by Proven Winners. The orange-red fall colour is startlingly attractive and beautiful. The stems look good in cut flower arrangements in summer or fall. Kodiak Orange really is a must-have plant.
The one thing I have noticed is that Kodiak Orange has a somewhat open structure — unlike a dense, woody shrub like spirea — and the branches have an elegant arching shape. Kodiak Orange does not require pruning but if you decide to trim or shape it, the flowering in summer will not be affected if you prune in early spring.
Cleland says that Euonymus Dwarf Winged Burning Bush is a popular plant for its dramatic and brilliant foliage colour in the fall. "It was really hard to keep it in stock at the beginning of the season," she says. Dwarf Winged Burning Bush is tolerant of most soils other than extremely wet locations and has no serious insect or disease problems. Cleland recommends Fire Ball, an improved selection with tighter branching, good winter hardiness, and stunning burgundy red fall colour. Fire Ball grows to a mature height of 1.5 metres or taller. "Fire Ball can also be grown as a hedge," says Cleland.
Salvia nemorosa Caradonna is one of Cleland's favourite perennials. She grows it in partial shade in her home garden. Salvia is typically grown in full sun, however, Caradonna, a multiple award-winner, is tolerant of sun and partial shade, blooms non-stop, attracts bees, and has excellent heat and drought tolerance as well as superior hardiness. "Caradonna doesn't become straggly in a part-shade location plus it is a little taller than some other salvia cultivars," says Cleland. Another advantage to experimenting with salvia in semi-shade is that the flowers last longer. "It won't bloom quite as profusely in semi-shade but you still get the deep violet-blue colour."
It is important to keep in mind, says Cleland, that drought and heat tolerant varieties must first be established in the landscape by watering regularly for the first couple of years.
The high demand for all types of plants has created an industry-wide challenge. If you see something that piques your interest, do not hesitate, says Cleland. "You may not find it again this year."
Back to News Home